The 2019 Toronto Jewish Comedy Festival Presents Jews on the Roof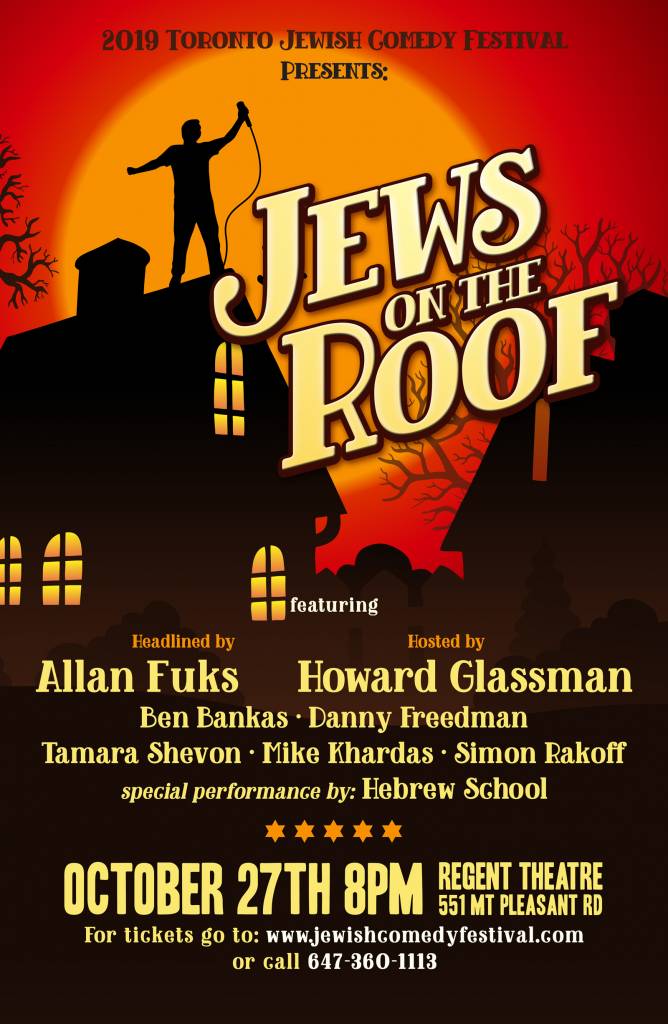 The #TJCF 2019 Lineup 
The 2019 Toronto Jewish Comedy Festival features a hilarious line-up of Jewish comedic talent from Canada and USA. When your history is full of pogroms and persecution, what else can you do but laugh?
Join us for a night of laughs and chutzpah – though we can't promise it'll all be kosher!
Our Featured Comedians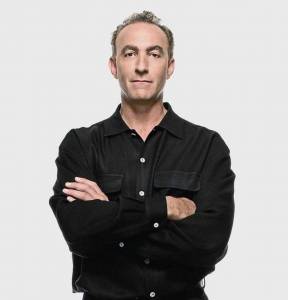 The Host: 
Howard Glassman
"Humble" Howard Glassman has been a national radio and television performer for the past 40 years as well as a stand-up comedian and speaker. He's the co-host of Humble & Fred Radio, 4 times "Best Morning Show" in Canada and now heard daily on SiriusXM' comedy channel, 'Canada Laughs'. As a comic he's done audience warm-up for sitcoms as well has been the opening act for many performers including Joan Rivers and Howie Mandel.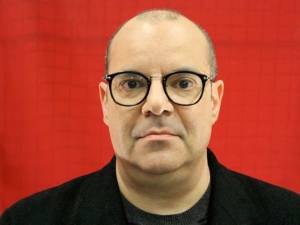 The Feature:
Simon Rakoff
 A veteran of the Canadian comedy scene, he has performed in every province and is widely regarded as one of the quickest and cleverest Canadian stand-up comedians. He has appeared on numerous Canadian television shows and festivals, including the Winnipeg Comedy Festival and Just for Laughs.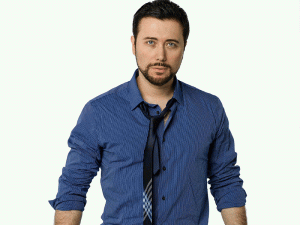 The Headliner:
Allan Fuks
Allan Fuks has been called "the ultimate multi-cultural comedian" (born in Belgium to Russian-Ukrainian parents, raised in the Bronx, then the Jersey suburbs, and living now in Astoria, Queens – the most diverse city in the U.S.). Mr. Finn is able to relate to audiences all across the spectrum – no matter the age or background.
Television appearances include: Wendy Williams, The Artie Lange Show, CBS News, Live at Gotham as well as two national TV commercials (for The Knot and Biz2Credit which have aired on CNN, ESPN, FOX, CNBC, and MSNBC). He is a Sirius XM radio personality on the show Tell Me Everything and he performs at comedy clubs including Carolines, Greenwich Village Comedy Club, Broadway Comedy Club, New York Comedy Club, Stand-Up New York, the Funny Bone, the Improv, as well as countless others.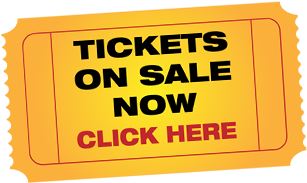 Our Sponsors