Jews on the Roof is coming to Ottawa
For One Night Only! March 21st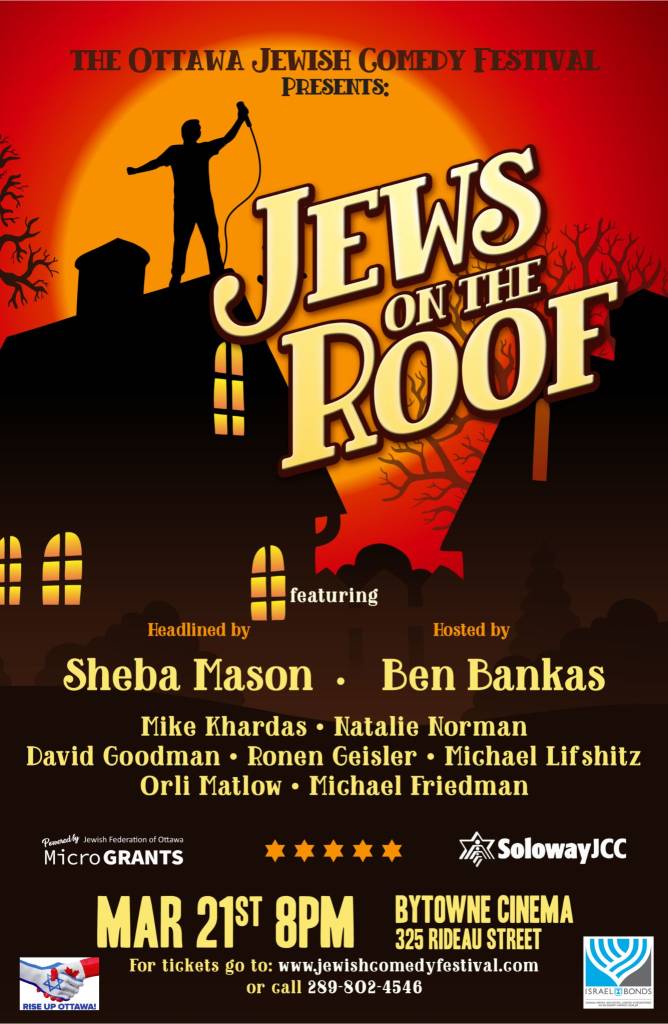 2023 Ottawa Jewish Comedy Festival features a hilarious line-up of Jewish comedic talent from all over Canada. When your history is full of pogroms and persecution, what else can you do but laugh? Join us for a night of laughs and chutzpah – though we can't promise it'll all be kosher!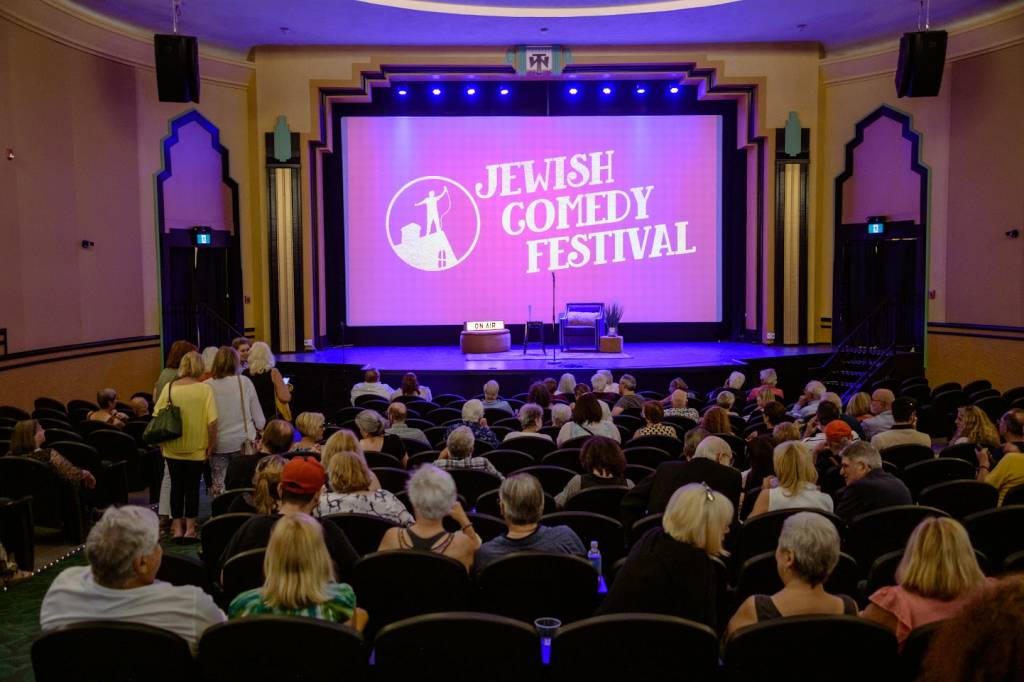 Headlined by Jackie Mason's Daughter "Sheba Mason"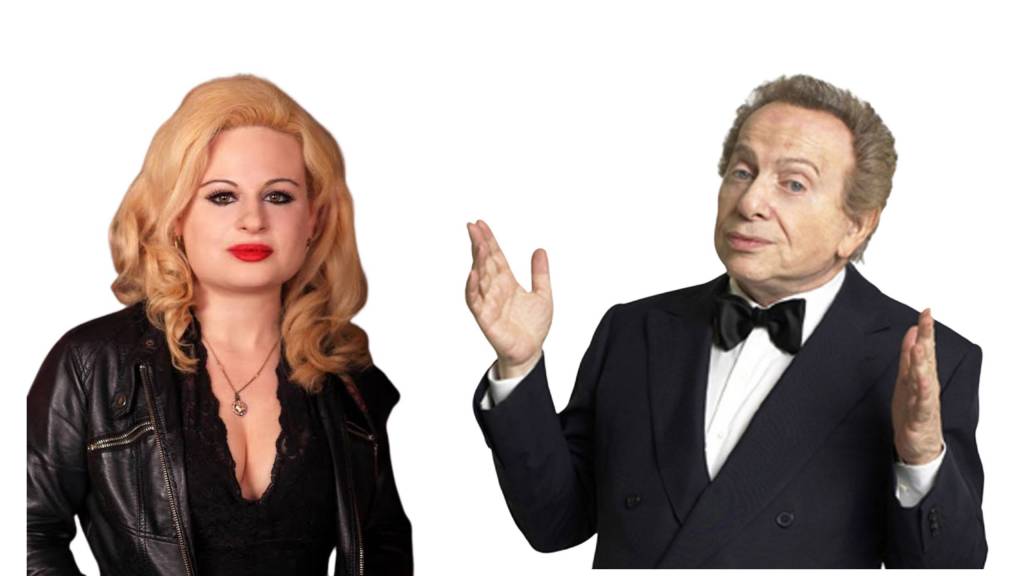 Headlined by: Sheba Mason
Sheba Mason – Born into a theatrical family – Jackie Mason (comedian) and Ginger Reiter (playwright) – Sheba has been performing since the age of two as a stage prop in her mother's play where she sat in her high chair and drank from her bottle. Eventually the bottle turned into a microphone, and Sheba has not left the stage since. She has appeared in Comedy Clubs and for Special Events throughout the country. Sheba performs nightly in comedy clubs in Manhattan spouting her unique witticisms, on everything from politics to Grandmas to being single in New York
Hosted by: Ben Bankas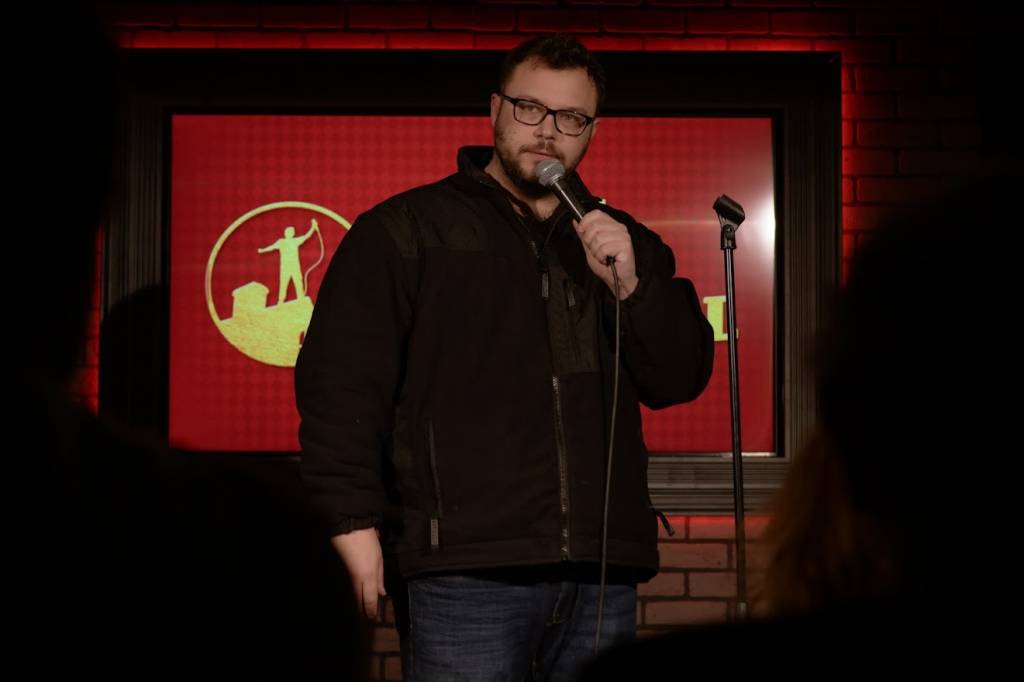 Hosted by: Ben Bankas
Ben Bankas is a comedian from Toronto, Canada. He's been featured in BlogTo, TorontoLife, Toronto Guardian, Rebel News, CBC and various other sources of potentially true news. Ben has been performing stand up comedy since 2011 and has been with Yuk Yuk's since 2019.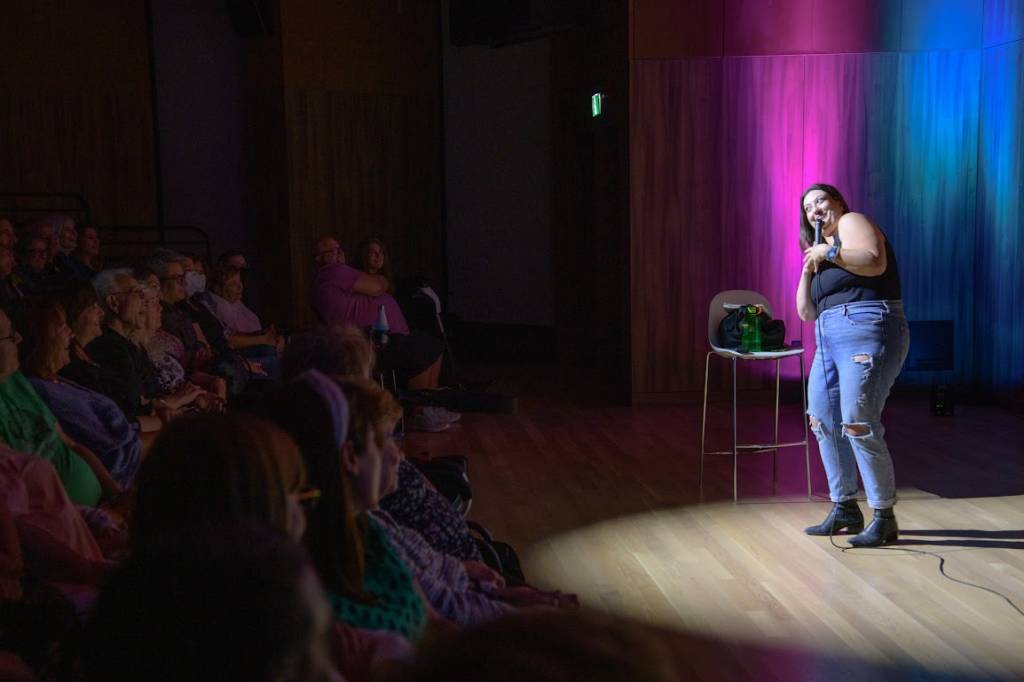 Tickets are going fast. You don't want to miss out on this show.
Check out Jews on the Roof Live at the Bytowne Cinema March 21st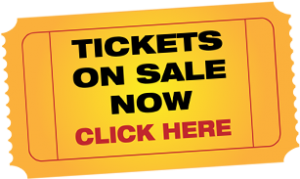 Or Click the number to Call Us for Tickets at 289-802-4546